Mangalsutra has its traditional symbolic importance. It's a belief in Indian culture. It protects the couple from the evil eye and brings happiness and joy to the couple's bond. Also, it is the identity of a married woman. Across different cultures in India, Mangalsutra is having the same belief and consider to be one of the most essential jewelry pieces a married woman should have. There is only one thing that changes as time evolves the Mangalsutra design.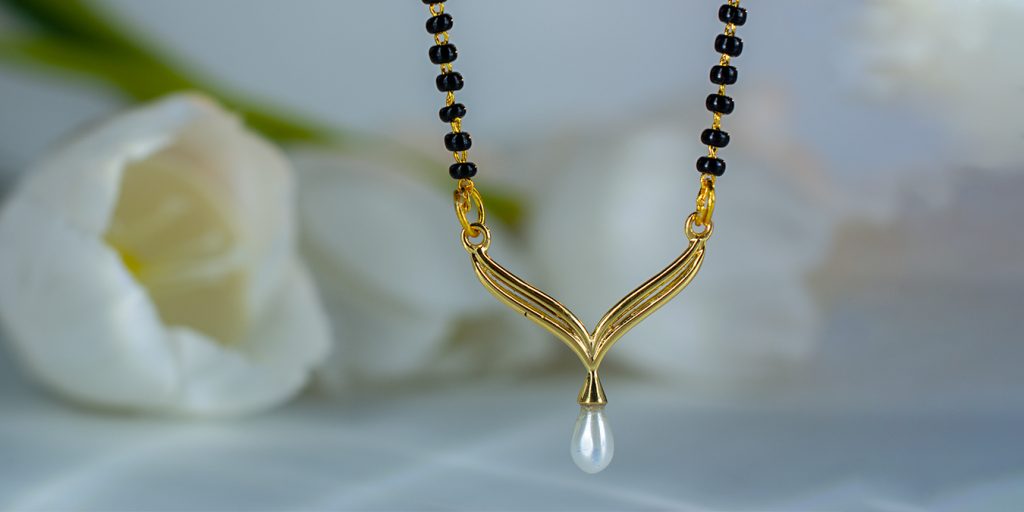 Short-Chain mangalsutra
The mangalsutra design changes as per the trend and style in the fashion industry. There was a time when long pendant design Mangalsutra was in fashion. These days most women are working and like to dress professionally. They want to wear short, sleek modern Mangalsutra designs with elegance and beauty.
The modern mangalsutra design at Dishi Jewels is the perfect blend of traditional attributes and The essence of modern gold Mangalsutra design. Design by making the point in reflection of minimalist pattern with detailed design in it. Which is eye-catching and added character to the personality as well.
Mangalsutra for modern women in the 21st century
These days married women just do not wear it for the sake of traditional rituals. They love to flaunt it with grace and charm. So going for the perfect Mangalsutra design at the time of wadding is very important. This is the piece of jewelry that lies with you for a lifetime as a memory of togetherness.
With its traditional value the gold Mangalsutra design. These days are the statement piece of jewelry for Indian new brides. There are various designs available in the market. You should purchase the best Mangalsutra according to your personality and style.  Minimalist small modern managalsutra designs are best for a hassle-free strong look. Can be styled with different jewelry pieces. If you are fond of wearing heavy jewelry on regular days. The right choice will be the heavy pendant gold mangalsutra design. Which includes 2-3 layers of black beads with a gold chain.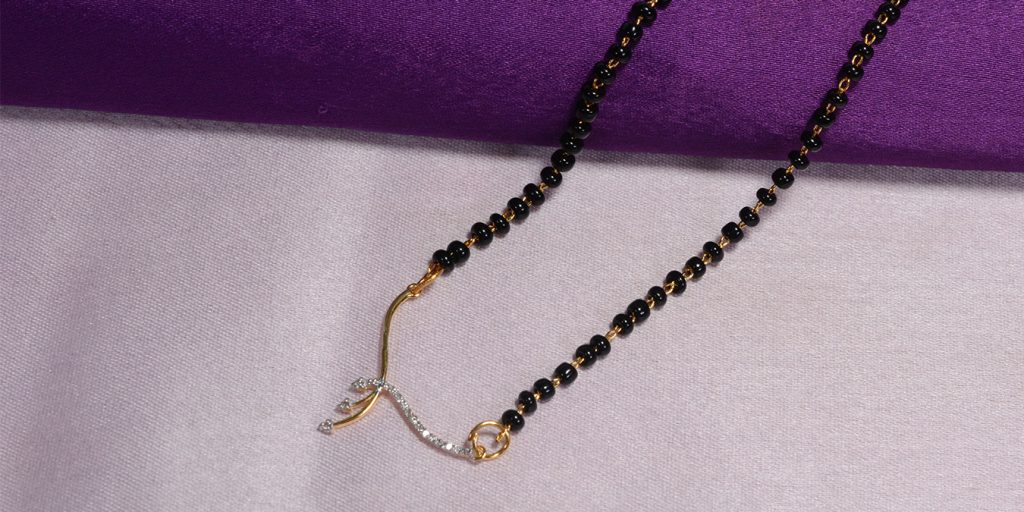 Minimalist of Mangalsutra
Now, the women also like to customize their Mangalsutra design. They are very particular about their style and look. The important factor is they go for minimalist modern Mangalsutra design as this design vies the shuttle, sober and simple look.
As summers are going on very minimalist look is something every woman wants. Also, it doesn't look flashy, over style, and also goes perfectly well with every outfit, even for events as well.
Modern mangalsutra designs embedded with leaf-style gemstones or big clusters of diamonds are in trend and liked by many women for daily use. You can go for a which gold chain with black beads and a white diamond piece in the center. It is one of the simple and never goes out of fashion designs in managalsutra.
For choosing the best mangalsura design. You did not need to go out of your house. You can scroll plenty of the latest and trending designs from your phone on the Dishi Jewels website. Order as per your convenience at affordable prices with the best quality.