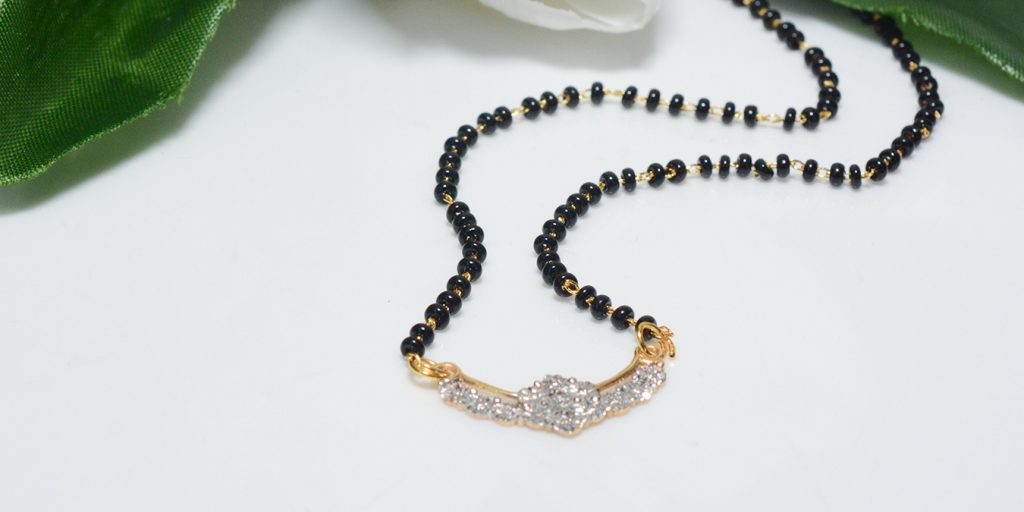 Your perfect guide to Choosing Certified Jewellery Online in 2023
In an era where online shopping has become the trend, buying jewellery has also shifted to the digital realm. The world is shifting and hence jewellery also. Shopping online for accessories has become very common these days. You will get a variety of designer accessories to match your style and aesthetics. One of the best advantage of buying products online is that you get a variety of designs and styles to choose from. With endless options available at the click of a button, it's crucial to ensure that the jewellery you purchase is certified and authentic. In this blog, we will guide you through the process of choosing certified jewellery online in 2023. Whether you're looking for certified diamond jewellery, certified gold jewellery, or certified silver jewellery, this guide will empower you to make informed decisions and enhance your online jewellery shopping experience.
The importance of Certified Jewellery
One thing you must keep in mind while buying jewellery online that the jewellery is certified. Certified jewellery guarantees the quality and authenticity of the materials used. The certification ensures that the gemstones, diamonds, gold, or silver in the jewellery have undergone rigorous testing and meet the highest industry standards. Investing in certified jewellery offers peace of mind, value for money, and the assurance that you are purchasing genuine pieces crafted with precision.
The Role of Certifying Authorities
The certifying authorities ensure the quality and reliability of jewellery even if purchased online. If your jewellery is purchased online and have certification from a reputed certifying authority it will be considered as genuine as purchased from the original. In 2023, various reputed certifying authorities exist globally to validate the quality and authenticity of jewellery. Look for certifications from well-established organizations such as the Gemological Institute of America (GIA), International Gemological Institute (IGI), or American Gem Society (AGS). These organizations employ rigorous grading standards, ensuring that the jewellery you purchase meets their stringent criteria.
For your seamless experience of purchasing jewellery online you must also follow these steps:
Always go for or visit reliable websites which have secure platform and have safe streaming
Ensure that safe payment options are available, generally reliable websites have both mode of payments i.e. online as well as offline.
Look for genuine certificates from certificating authorities like IGI or others while purchasing precious metals jewellery like gold, silver or diamonds etc.
Also always read the return or maintenance services of the website from which you are purchasing the jewellery online.
Look for attractive deals to save money
Apart from latest varieties what makes online shopping an attractive option to consumers? Many retailers offer great deals from time to time. Generally, jewelers offer these deals before and during some of the most important festivals like Diwali, Ramadan or Christmas etc. You are sure to get some great deals on great collections. Compare different trusted online jewellery sites while looking for deals and discounts. However make sure that you don't fall prey for such deals. Always make due diligence before purchasing any jewellery online.
Identifying Certified Diamond Jewellery
Diamonds are one of the most sought-after gemstones, and ensuring their authenticity is crucial. When purchasing certified diamond jewellery online, consider the 4Cs—carat weight, cut, color, and clarity—provided by reputable certifying authorities. Dishi Designer Jewellery sources its diamonds from trusted suppliers and provides detailed diamond certifications, enabling you to make an informed choice.
Selecting Certified Gold Jewellery
Gold jewellery holds immense cultural and monetary value. When buying certified gold jewellery online, verify the purity of the gold through hallmarking or certification from renowned assaying centers. Dishi Designer Jewellery provides 100% BIS hallmarked gold jewellery, guaranteeing the authenticity of the gold used in their designs.
Choosing Certified Silver Jewellery
You can also look for silver jewellery online. Silver jewellery is known for its versatility and elegance. While purchasing certified silver jewellery online, look for a 925 hallmark, indicating its purity. Dishi Designer Jewellery offers a stunning collection of certified silver jewellery, crafted with meticulous attention to detail.
The Assurance of Authenticity
To ensure you receive genuine certified jewellery, always choose trusted and reputable online platforms. Check for secure payment gateways, customer reviews, and return policies. Dishi Designer Jewellery's online store provides a seamless shopping experience, backed by secure transactions and positive customer feedback.
Explore Certified Jewellery at Dishis Designer Jewellery
Dishis Designer Jewellery is a leading brand in India, offering a wide range of certified jewellery online. Known for their exquisite designs and exceptional craftsmanship, Dishi Designer Jewellery provides customers with an assurance of quality, making it an ideal choice for those seeking certified jewellery in 2023. Their collection encompasses certified diamond jewellery, certified gold jewellery, and certified silver jewellery, catering to diverse preferences and budgets. Also buying jewellery online from Dishis not only opens up you to a great number of options but also flexible payment both online as well as offline and also lifetime maintenance services. The payment methods which are available include Debit Cards, Credit Cards, NEFT, Cheque deposits, PayU, RuPay, and Cash On Delivery. Be it your anniversary or any other special event Dishis Designer Jewellery offers you a great variety to choose from and has got you covered. Get your accessories online and take a break from traffic today. You can select from the variety of jewellery designs available online. Also you can choose the filter option available to select the price range, or to select the design or type of jewellery. Our website also offers you free shipping as well full refund in case of return. Come and explore the latest designs and trends at DishiS.
In the digital age, purchasing certified jewellery online has become the preferred option for many. By focusing on reputable certifying authorities, understanding the characteristics of certified diamond, gold, and silver jewellery, and opting for trusted brands like Dishi Designer Jewellery, you can confidently choose certified jewellery in 2023. Embrace the convenience, elegance, and assurance of authenticity that online shopping offers, and embark on a journey of owning exquisite, certified jewellery that reflects your unique style and taste.