When it comes to a pendant it is a small beautiful charm that you can attach to your necklace, bracelet including your neck chain. Pendants are available in various colours, price ranges as well as styles. This includes metal and stone diamond pendant online. These are easy to wear and suits you perfectly on a special occasion or on some casual day. The moment you look online you will find classy and elegant pendants that you can wear in any formal or informal event. It has become an essential part of every jewellery lover.
Types of Pendants Of Metal and stone that are Available Online
In case you are looking for fashion pendants then you can get an exclusive collection in terms of metal and stone diamond pendant online. They are available in multiple shapes, styles, designs, and materials. Online you get different pendants that will suit you on various occasions. Further, when you are looking for different pendants, they can be worn with multiple outfits. So, no matter where you are going you can up your fashion quotient by wearing trendy pendants of different shapes. Here you can find pendants of pearls, gemstones, diamonds, silver and so on.
Following are the shape of pendants that you can opt for:
 Solitaire
when you buy a pendant the most common design that you can come across is solitaire. The shape of the pendant is oval and is made up of one stone or many gems. Its size is medium.
 Heart-shaped pendant
the next popular thing is the heart-shaped pendant which is available in the heart-shaped stone. There is a single heart-shaped pendant or two heart-shaped stone pendants.
Three stone pendants
these types of pendants appear in a pyramid shape and they appear extremely sophisticated and beautiful.
Flat pendants
these types of pendants have a flat surface. Its shape is square, round, or oval. Goes well with multi-layer neck chains.
How you can choose various pendants for different occasions?
Going for the right pendant at the right time is extremely important. It can be of various forms like metal and stone diamond pendant online. Below are the few tips that you can follow to look great on any occasion by wearing a pendant: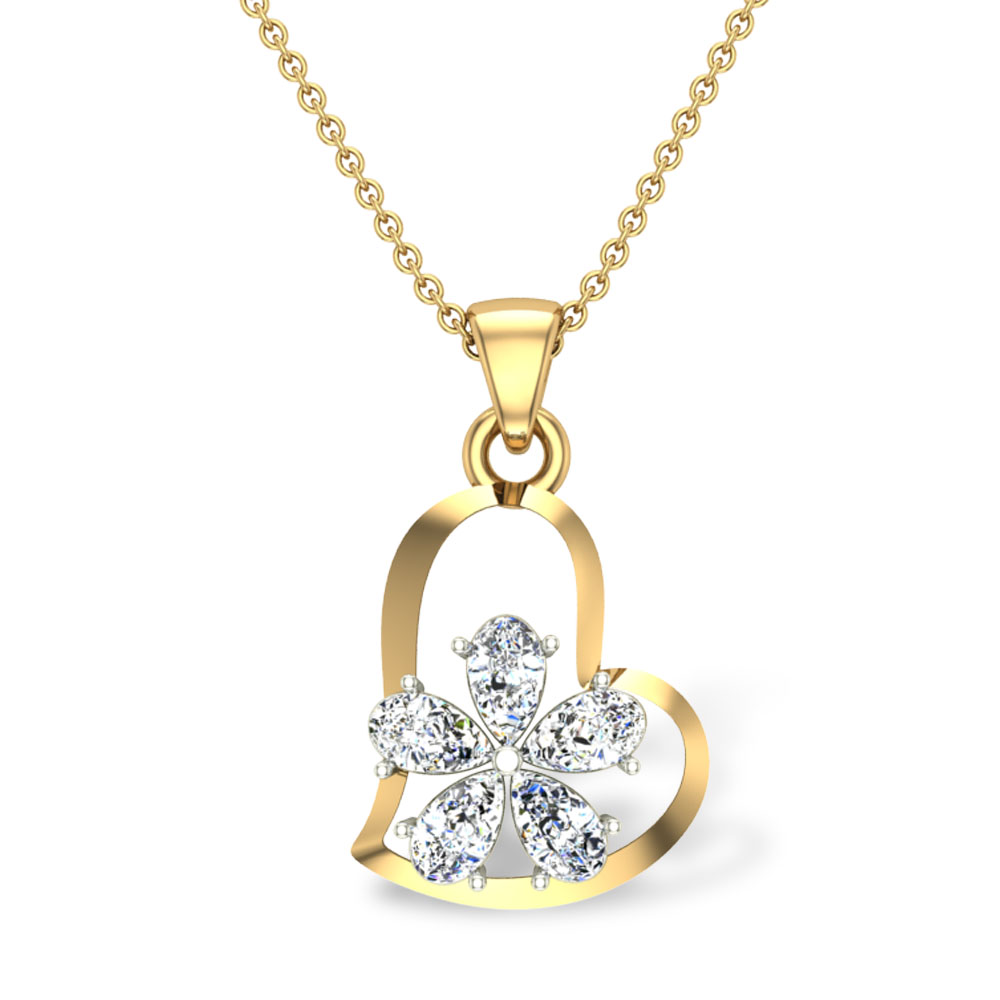 For an informal occasion, you can pair your casual pendant with a long chain. It is the perfect choice for every person. Further, you can wear casual clothes along with it. If you are going to a party it is recommended to wear a stone pendant as it will make you look extremely gorgeous. In the end, if you want to give a pendant to someone then heart-shaped will be the best choice.
Get yourself beautiful pendants at Dishis designer jewels
If you are on the lookout for beautiful pendants then don't go anywhere else as Dishis Designer jewels are your one-stop shop for all your pendant needs. They are gorgeous, trendy, and mesmerizing. The collection of pendants is so exclusive that you can wear them on any occasion. So, don't miss out on the opportunity of visiting this e-commerce website.
Check out our Amazon Diamond Pendant collection : Check Out