Throughout the 16th century, earrings were extremely popular. During the 1920s clip-on earrings were very well-known -known and later in the 1950s ear piercing became extensively common in different households.  In the early 20th century mother of all creations was Screwback it was designed during the duration of the 1930s. Further, when you talk about gold earrings they are available in studs, chandelier, half-round, danglers, and so on. At Dishis Designer Jewels, there are various gold earrings available with unique designs for every occasion. They create the best shopping experience as they offer a wide range of exclusive gold earring products. At Dishis designer jewels, the collection of gold earrings is extremely elegant.
As earrings have always been an essential part of jewellery for every woman they can be of any type as it is an essential part of the wardrobe. It is observed that different earrings go for some specific look but gold earrings are extremely versatile. They blend with every type of look whether traditional, formal, or glamorous. The collection of gold earrings at Dishis is beyond appreciation. They provide gold in the purest form and surprise you with various gold earring for female in terms of designs. Dishis is one of the most reliable brands for purchasing gold earrings as you get to taste the finesse. Today it is the most loved brand offering an enticing collection of gold earrings.
The collection of gold earrings at Dishis designer jewels defines nothing but beauty. No matter what is your style the collection of gold earrings at Dishis will quench your thirst for this piece of jewellery. The craftsmen at Dishis have worked tirelessly to bring you gorgeous gold earring design.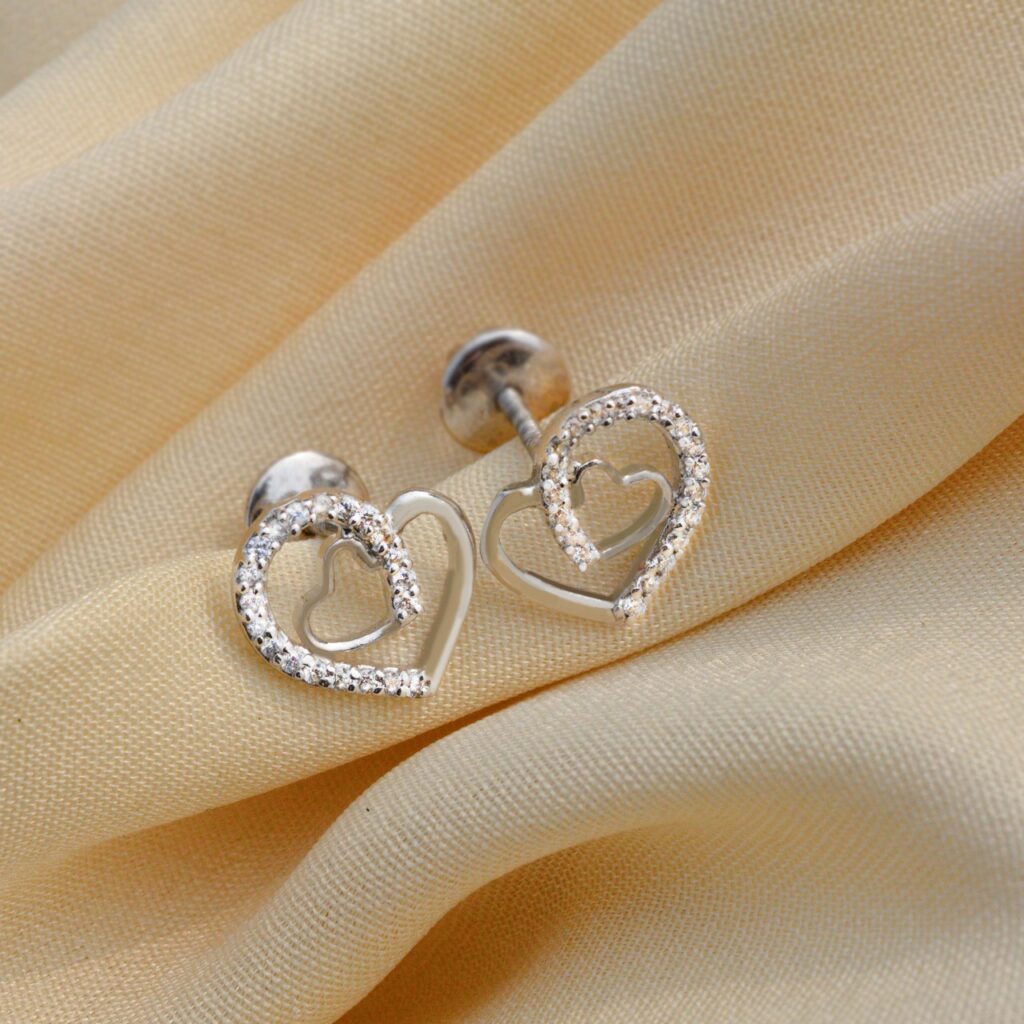 Studded gold earrings, plain gold earrings, gold earrings with antique finish and various gemstone earrings.
We create gold earrings in such a way that appeals to wider customers. So, you will find contemporary designs and traditional ones in terms of gold earring at none other than Dishis designer jewels.
At Dishis there is diversity in the gold earring collection. The collection is all about chandbalis, bali, chandeliers as well as various clip ons. Here you will see a wide variety of yellow gold, rose gold and so on. Therefore, the collection has something for everyone.
Gold earrings for a variety of occasions
We provide gold earrings for every occasion be it a party, dinner, or a casual dinner. From here you can gift beautiful gold earrings to the woman of your life. She can flaunt gold earrings regularly, At festivals, occasions as well as weddings. This is how you can buy gold earring for female at none other than Dishis designer jewels without any hassles.
Check out our latest Amazon Collection Of Gold Earrings : Shop Now