For centuries, rings have been a symbol of beauty, love, and commitment. Whether a wedding ring or an engagement ring, rings are an important part of any occasion or special event. Girls often love to adorn themselves with beautiful jewelry pieces, and what better way to do so than with stunning rings? From classic solitaires to custom-designed statement pieces, there is something for every girl. Rings for girls come in all shapes and sizes and can be crafted from various materials such as gold, silver, diamonds, and gemstones. With so many options available, finding the perfect ring for that special occasion is easier than ever. Let's explore some of the most popular styles available today at Dishi Jewels.
How many styles of rings are there for girls?
When it comes to jewelry, girls have a lot of choices when it comes to style. Rings are one of the most popular jewelry pieces for girls, and they come in many different styles. From classic bands and solitaires to more intricate designs with gemstones or intricate settings, girls can choose from many styles of rings. From contemporary and modern designs to more traditional styles, there is something for everyone regarding rings for girls. Whether you're looking for something simple or something with a bit more sparkle, plenty of styles are available for every girl.
For the fashion-loving girl, a ring is a must-have accessory. Whether it be for everyday wear or for special occasions, rings can add sparkle and glamour to any outfit. Five types of rings for girls are popular in today's fashion world: Solitaire Rings, Halo Rings, Eternity Rings, Engagement Rings, and Cocktail Rings. Each type has a unique style and design to ensure your look stands out from the crowd. So whether you're looking for something simple or something more intricate, these five types of rings are sure to have something that catches your eye! If you are looking for something unique, check out the latest collection at Dishi Jewels for the most stylish rings.
How to Choose the Best Ring?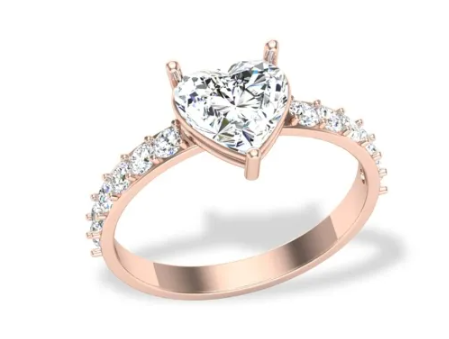 Choosing the perfect ring for that special someone can be a daunting task. There are so many styles, materials, and sizes to choose from. But, with a few simple steps, you can ensure you find the right ring that your partner will love and cherish forever.
Finding the right ring is an important decision, and it can be a daunting one. From picking the right metal to choosing the perfect stone, there are a lot of factors that can influence your choice. To ensure you get the best ring for your needs, it's important to do your research and understand all the options available. From loose diamonds to custom-made rings, there are plenty of ways to make sure you find the perfect piece for you.
Shopping for diamond and gold rings for women can be a difficult process. With so many options to choose from in terms of styles, sizes, and prices, it's easy to feel overwhelmed. However, with the advancement of technology, you can now easily buy diamond and gold rings for women online. Not only does this allow you to browse through a vast selection of styles quickly and conveniently, but it also enables you to compare prices across different vendors and ensure you get the best deal possible. So if you're looking for a special gift or want to treat yourself to beautiful jewelry, then buying diamond and gold rings online is definitely the way to go!
Check out our fashion jewelry collection: Fashion Jewellery