If there is one thing that comes to our minds when think about festive jewellery ,
It is the exchange of gifts. Diwali is not just another festival for us Indians; it's a symbol of love, bonding and togetherness. Wherever you are and whoever you are, this season holds a special place in all our hearts.
Spending time with your loved ones by lighting diyas, and sharing sweets and gifts makes this festival even more special.
A lot of us girls get very excited about the prospect of receiving gifts on Diwali because it allows us to show off our style and new looks with some amazing jewellery!
From traditional symbols like pandals and lamps to more contemporary designs.
These pieces will add a touch of luxury and personality to your celebrations. So whether you're buying for yourself or giving as gifts, be sure to check out our selection!
 In case you are also looking some perfect gift ideas for friends who love accessories as much you do, here are some suggestions will make their day:
Ring It Up!
Rings are the most popular gift items among festive jewellery . They are perfect for all ages and occasions. Of course, diamonds are a girl's best friend and people love seeing them on their loved ones. But not everyone can afford a diamond ring. So if you are looking for something affordable but stylish, then go for some colourful gemstones
even pearl rings that will complement your outfit beautifully.
You can also try some different metals like rose gold or even silver if you're not into the colour thing. If you are buying a ring for your friend, then let her personality guide you. For instance, if she is a sporty girl who loves to play basketball, then go for a ring with a basketball theme. The same goes for the music lover, who could adore a ring with piano keys or a guitar design.
Earrings Are Always A Winner
If you are buying earrings as a gift, they are an excellent choice. They are perfect for all ages, occasions, and budgets. While you can go for any style of earrings you like, some earrings designs are perfect for Diwali. If you are looking for something colourful, then try out some Diwali-themed earrings. They can either be traditional Indian style or modern designs with a festive touch. For the fashionista friend in your circle, go for a pair of statement earrings with a bold design. This will make your gift more special because it will show that you have taken the trouble to choose something according to her personality.
Mangalsutra or Mangal is a symbol of victory in Hinduism. It is a type of necklace, and is worn around the neck by women during festivals. The word Mangal comes from the Sanskrit word "Mangala" which means victory, success or auspiciousness. During Hindu festivals like Diwali, Mangalsutra symbolises auspiciousness and victory. The term mangalsutra is also used to refer to any type of stringed instrument in India, such as sitar or sarod. In other parts of the world, Mangalsutra refers to a necklace worn by Hindu women during festivals.
The origins of the mangalsutra can be traced back to ancient India and date back to the era when women wore heavy gold jewelry weighing up to 3 kilograms. Initially, these necklaces were made out of gold wire but later evolved into necklaces made out of silver wires or chains. These necklaces were worn around their necks as a mark of distinction and often had other meanings attached to them. The riches and power of the wearer were often demonstrated through this conspicuous display of wealth. During later times there were several regional variations in design and these were also used to indicate rank and status amongst royalty and nobility.
Buying a pendant for Diwali is not a new trend. Since ancient times, it has been believed that wearing a pendant during Diwali brings good luck. People have worn different types of pendants, ranging from gold-plated and silver to jade and other natural stones. Pendants are generally made of metal or stone. They can be in the form of a ring, bead, or pendant necklace. These can also be made of one single piece of stone, such as amethyst.
They may be simple and unadorned or embellished with beads or other decorations. It can be worn alone, or they may be strung together in a chain. Pendants can also be attached to other jewelry, such as earrings or watches. To symbolize good luck and prosperity, people often wear two or more pendants at the same time. This is called a "bouquet" charm.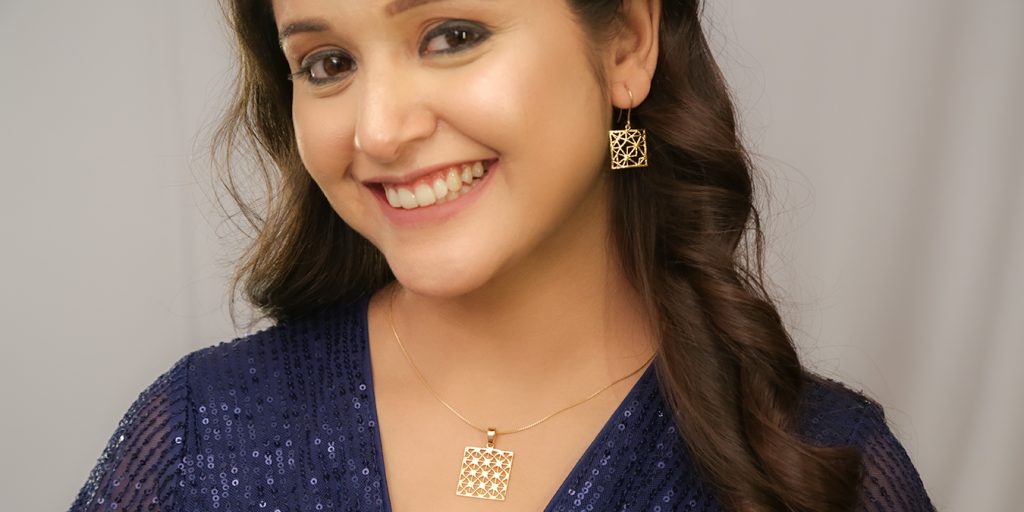 How to Choose the Most Eye-catching Festive Jewelry?
When it comes to choosing eye-catching Christmas jewellery, there are a few key things to keep in mind:   You should focus on making your jewellery look its best when worn together with other items in your outfit (i.e., not just as individual pieces). This way, people will be able to see all of your beautiful jewels at once and appreciate them more than if they were scattered around different places. also, try not to over-complicate things too much – most people can get by without any extra accessories during the holidays!
To stand out in your festive ensemble, try wearing something comfortable and easy to wear – like a dress or skirt rather than shoes or pants. You could even go for something simple such as putting on some mascara and lipstick and avoiding any heavy jewellery (this will help avoid looking too flashy). By following these tips, you can make sure that you look great no matter what!
Conclusion
We love jewellery and the best part about Diwali is that we can flaunt our collection. If you are looking for gifts for your friends on Diwali, then you should go for something that they love and that makes them feel special. Stick to their personalities and don't just go for expensive stuff. Your gift should be something that they can wear and cherish for a long time.