Chhath Puja, a profound Hindu festival, resonates with deep spiritual and cultural significance. Primarily observed in the Indian states of Bihar, Jharkhand, Uttar Pradesh, and certain regions of Nepal, this ancient festival is dedicated to worshipping the Sun God, Surya, and embodies a harmonious connection between humanity and the natural world.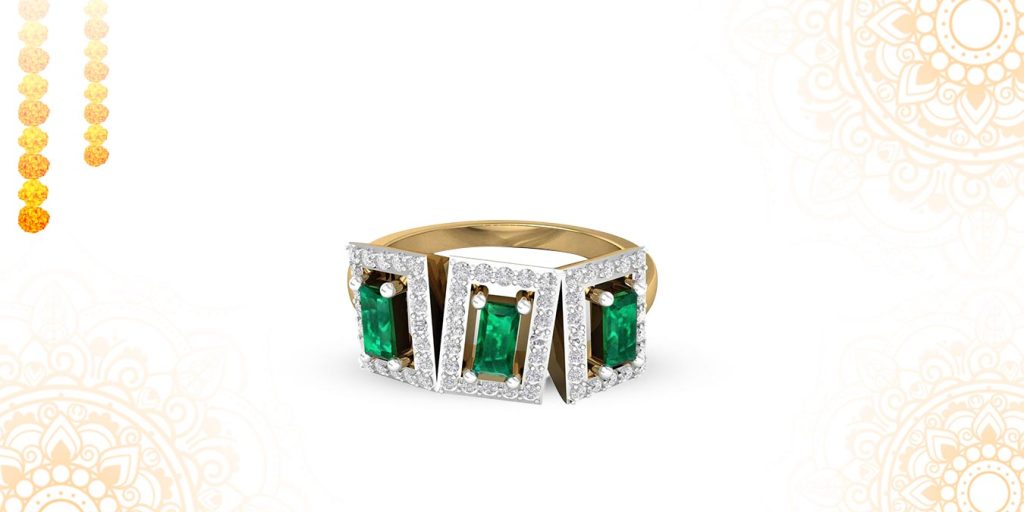 What is The significance of Chhath Puja?
The essence of Chhath Puja lies in the worship of the Sun God, acknowledged as the source of life on Earth. Devotees express gratitude to Surya for sustaining life and seek blessings for health, prosperity, and overall well-being. The festival emphasizes the interconnectedness of life and nature, with rituals involving offerings to the Sun, water bodies, and the earth.
Chhath Puja spans four days of rigorous rituals, each day holding its own spiritual significance. Devotees observe fasting, take holy dips in rivers or ponds, and perform rituals with discipline and devotion. The fasting period serves not only as a religious practice but also as a form of purification and detoxification, cleansing the mind, body, and soul.
The festival is family-oriented, with women playing a central role in fasting, performing rituals, and praying for the prosperity of their families. Chhath Puja fosters family unity and strengthens bonds, contributing to the cultural heritage passed down through generations.
Beyond its cultural aspects, Chhath Puja holds profound spiritual significance. Devotees engage in deep meditation and prayer, connecting with the divine and seeking spiritual elevation. The rituals are seen as a pathway to spiritual enlightenment, emphasizing the cyclical nature of existence and the celebration of life and renewal.
Chhath Puja also promotes social harmony, transcending barriers of caste, creed, and social status. Communities come together to celebrate, share, and participate in the collective worship of the Sun God. The festival, with its meticulously timed rituals during sunrise and sunset, symbolizes gratitude for the life-giving energy of the Sun.
Jewellery to adorn yourself on this Chatth Pooja
As the auspicious occasion of Chatth Pooja approaches, the desire to adorn oneself with exquisite jewellery becomes an integral part of the festive spirit. At Dishis Designer Jewellery, we understand the significance of this celebration and present a detailed guide to help you choose the perfect jewellery that complements the essence of Chatth Pooja.
Divine Mangalsutra for Blessings
Chatth Pooja is a time to seek blessings for the longevity and prosperity of your loved ones. Adorn yourself with a divine mangalsutra from Dishis Jewels, symbolizing the sacred bond of marriage and offering prayers for the well-being of your family. Our collection of mangalsutras, available in both gold and diamond options, is crafted with precision and elegance. Each piece is a timeless representation of commitment and blessings.
Elegant Earrings to Illuminate Your Presence
Illuminate your festive look with a pair of elegant earrings. Opt for designs that reflect the traditional essence of Chatth Pooja while adding a touch of modernity. Dishis Designer Jewellery offers a diverse collection of gold and diamond earrings, ranging from classic studs to intricate jhumkas. Each piece is designed to enhance your beauty and illuminate your presence during the auspicious celebrations.
Gold Earrings
The allure of gold earrings lies in their ability to embody tradition. As you try them on, the warm, lustrous glow of gold becomes a connection to heritage. The intricate designs tell tales of skilled artisans, and the weight against your earlobe feels like a grounding embrace, linking you to a rich cultural history.
Diamond Earrings
The experience of trying on diamond earrings is nothing short of a dance of radiance. The brilliance of the diamonds catches the light, creating a mesmerizing play of sparkle. It's not just jewellery; it's an embodiment of the extraordinary, a transformative accessory that elevates any look to one of opulence and sophistication.
Beautiful Pendants for Festive Grandeur
Make a statement with a stunning necklace that captures the spirit of Chatth Pooja. Our collection boasts intricate designs, incorporating elements inspired by the festival. Choose from our gold and diamond options, and let a statement necklace enhance your festive attire, adding a touch of grandeur to your overall look. Whether you prefer a classic gold necklace or a diamond-studded piece, our designs are created to reflect the joy and significance of this special occasion.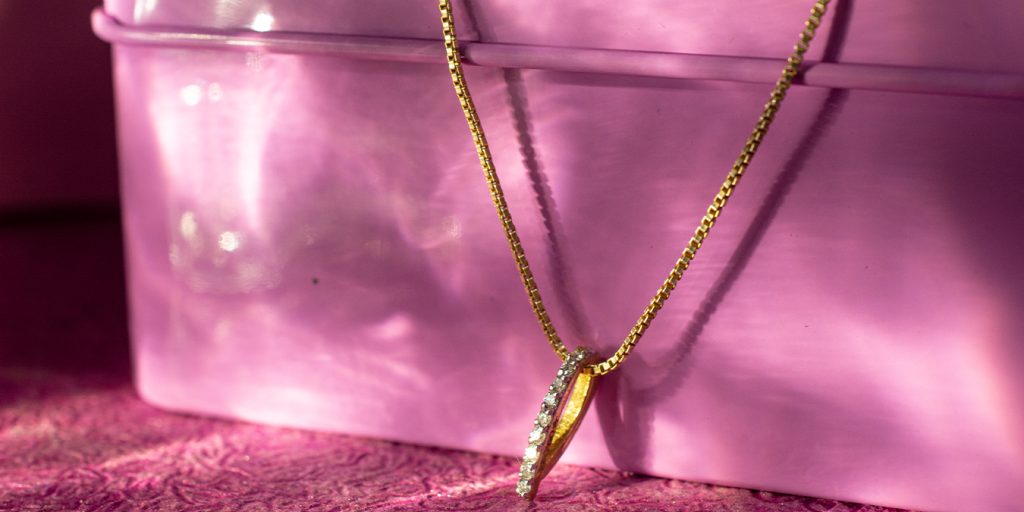 Classic Bangles and Bracelets
Complete your festive ensemble with timeless bangles or bracelets. Opt for gold or diamond-studded pieces that resonate with the traditional significance of Chatth Pooja. Dishis Designer Jewellery offers a range of designs, from delicate gold bracelets to bold diamond bangles, allowing you to express your style with grace. Our craftsmen meticulously create each piece, ensuring it stands the test of time and becomes a cherished part of your jewellery collection.
Nose Pins – A Subtle Touch of Tradition
Embrace the subtlety of tradition with our nose pins. Available in both gold and diamond options, these pieces add a delicate touch to your Chatth Pooja look. Explore our collection to find a nose pin that resonates with the spiritual essence of the occasion. Whether you prefer a simple gold stud or a more elaborate diamond design, our nose pins are crafted to enhance your beauty with understated elegance.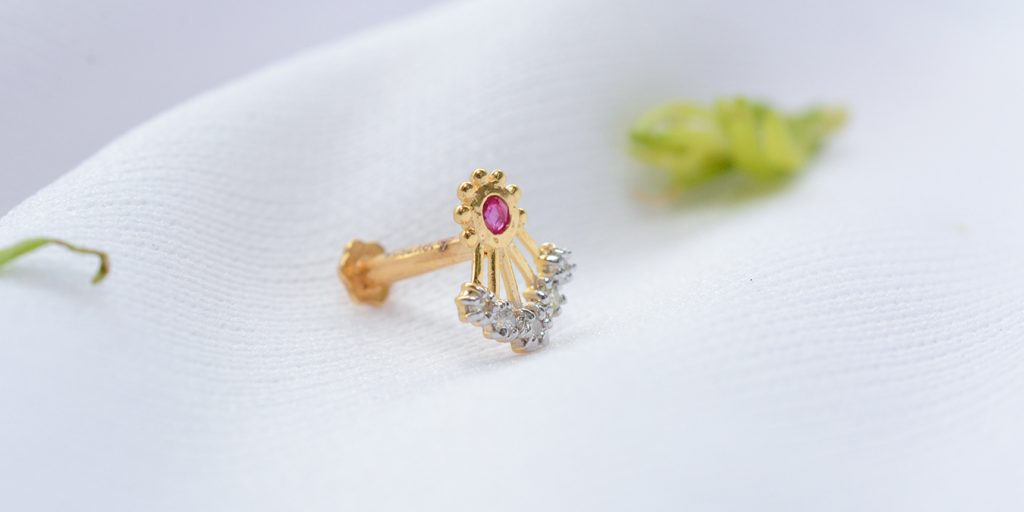 Personalized Pendants for a Unique Touch
At Dishis Jewels, we understand the importance of individuality. Consider opting for personalized pendants in gold or diamond to add a unique touch to your Chatth Pooja celebrations. Whether it's a custom design or an engraved pendant, our team is dedicated to creating pieces that resonate with your personal style and the festive spirit. Personalized jewellery becomes a meaningful part of your celebrations, reflecting your unique journey and adding a special touch to the auspicious occasion.
Perfect Rings for Pooja
Gold rings, with their timeless appeal, are a perfect choice for Chatth Pooja. Beyond their aesthetic charm, gold rings symbolize prosperity and abundance, aligning with the spirit of the festival. Whether opting for a simple, classic design or something more intricate, the warmth of gold adds a touch of tradition to your festive ensemble
Diamond rings bring a touch of sparkle and modern elegance to Chatth Pooja celebrations. The brilliance of diamonds reflects the auspiciousness of the occasion, and their timeless appeal ensures that your ring becomes a cherished accessory for years to come. From solitaires to cluster designs, Dishis Designer Jewellery offers a range of diamond rings to suit various tastes.
Gemstone Adornments for Vibrant Charm
Infuse vibrant charm into your festive look with gemstone-adorned jewellery. From colourful rings to pendant sets, Dishis Jewels presents a range of options to complement your attire and add a touch of radiance to your celebrations. Gemstones, with their vibrant hues, bring an element of joy and positivity to your Chatth Pooja ensemble, enhancing the festive spirit.
In summary
As you prepare to celebrate Chatth Pooja, let Dishis Designer Jewellery be your companion in enhancing the beauty and significance of this auspicious occasion. Our diverse collection, ranging from traditional to contemporary designs, ensures that you find the perfect jewellery to complement your festive attire.
Choose Dishis Jewels for quality craftsmanship, timeless designs, and a commitment to making your Chatth Pooja celebrations truly special. May your festivities be adorned with the sparkle of our gold and diamond jewellery, reflecting the joy and blessings of this auspicious occasion.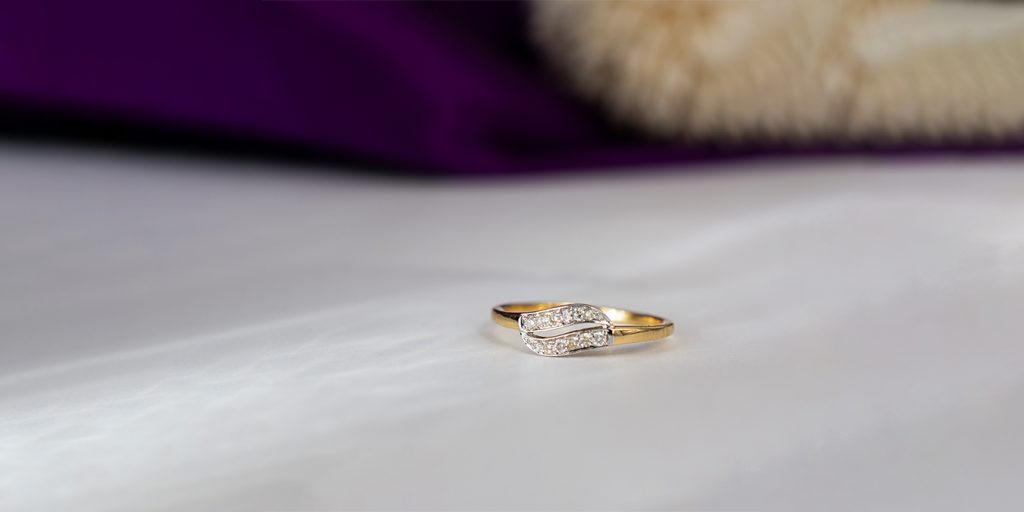 FAQs
Q: Why should one choose Dishis Designer Jewellery for online shopping?
A: What sets Dishis Designer Jewellery apart is its commitment to unparalleled craftsmanship. Each piece is meticulously crafted by skilled artisans, surpassing industry standards for quality. From traditional to contemporary designs, Dishis offers a diverse range, catering to every taste and occasion.
Q: How user-friendly is the online platform for navigation?
A: Dishis understands the importance of a seamless shopping experience. The online platform is designed with user-friendliness in mind. With clear categories, detailed product descriptions, and high-quality images, navigating through the extensive collection becomes an enjoyable and informed process.
Q: What about pricing transparency?
A: Dishis prioritizes transparency in pricing. Customers can expect clear details about the materials used, craftsmanship involved, and competitive rates. This commitment reflects Dishis' dedication to providing not just products but an investment in artistry and elegance that stands the test of time.
Q: How does Dishis add a personalized touch to online shopping?
A: Dishis believes in the power of personalization. Engraving options, customized designs, and bespoke pieces allow customers to create jewellery that resonates with their individual style and sentiment. Each piece becomes uniquely theirs.
Q: How does Dishis ensure security for online transactions?
A: Security is a top priority. Dishis ensures a secure online shopping environment, safeguarding customer information and providing a worry-free experience. Rigorous security measures are in place to protect customers' privacy and financial data.
Q: What do customer reviews indicate about Dishis Designer Jewellery?
A: Glowing customer testimonials indicate high satisfaction levels. Positive feedback reflects the trust customers place in Dishis for their jewellery needs, highlighting exceptional quality, service, and an overall satisfying experience.
Q: How does Dishis provide assurance for product authenticity and quality?
A: Dishis provides certification for its products, assuring customers of the authenticity and quality of their jewellery. This commitment aligns with Dishis' ethos of delivering not just products but an investment in artistry and elegance that lasts a lifetime.