When it comes to nose rings it is traditional as well as the coolest type of Indian jewellery that changes the overall look of every Indian woman. From classy to sophisticated they are available in different forms and styles. When it comes to the traditional nose pin it makes a woman look very confident and also makes them stand out in the crowd. The nose pin are easy to carry and it gives dramatic change to a woman's face. In today's time, the modern generation is very crazy about wearing this type of modern jewellery. So, in order to look absolutely chic, you have to choose the right type of nose pins.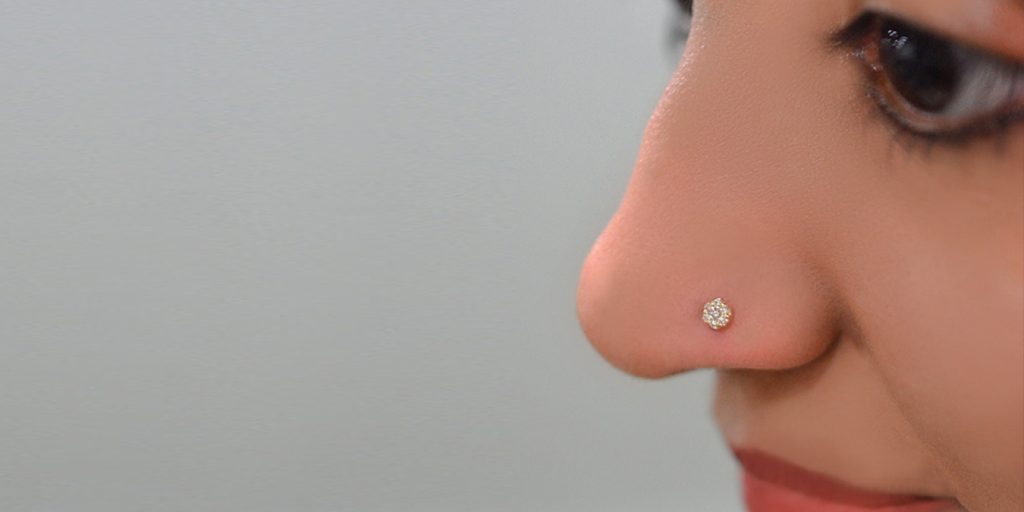 When and where to pierce nose ring?

The moment you talk about nose piercing it is very popular among Indian women but it is not just restricted to just women but men as well go for piercing. In the case of women, it is all about origin. There are plenty of examples like women of South India generally pierce their right nostril and women of North, West and Central India go for their left nostril. Further, there are women who pierce on both sides of the nose. Further, there is something about age as well as young girls sometimes pierce their nose as they are entering from teen to adulthood. Some women wait a little longer and get the piercing done as a style statement. Due to the creativity in jewellery design, there are people who cannot resist nose piercing as they get to wear a beautiful piece of jewellery.
Various designs of nose rings that are available

When it comes to nose rings it is all about the personal style and since it is available in various styles there is going to be the one that will suit your face. Further, women with round faces should look for a nose pin that will reduce the roundness of the face. Also, people with the angular face should go for a design that reduces the sharpness of the face. So, it's up to you to pick up the style that suits your personality. Following are the different forms of nose pins:
Designs that are Traditional

The nose pins are generally traditional as well as classic. They can be of any form, especially of gold as well as diamonds Adah gold nose pin or Adele diamond nose pin and so on. All of which are available at Dishis designer jewels. These nose pins never go out of style and they are crafted especially for the women of today.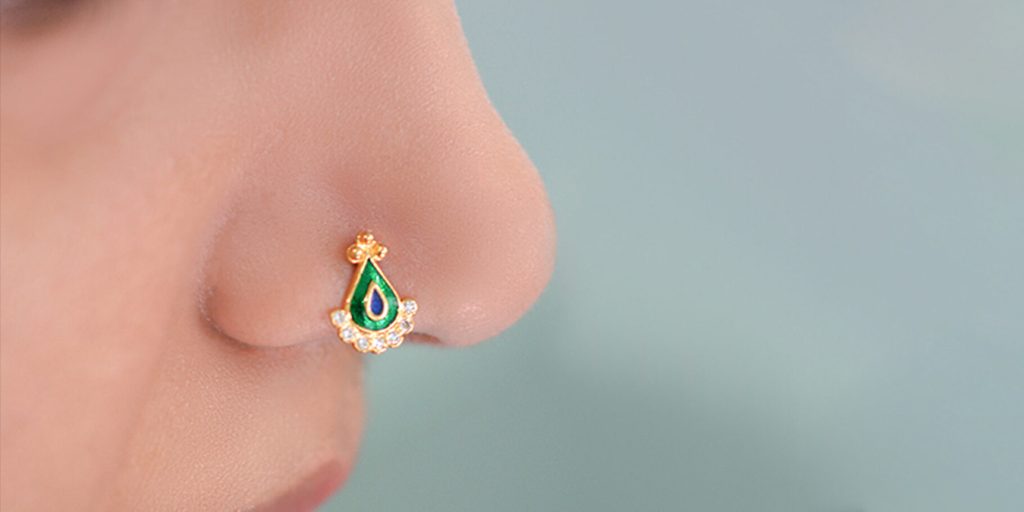 Designs of today's time
Modern Indian women love to adorn nose pins and declare their sense of style. Abigail diamond nose pin from Dishis designer jewels is a classic example of contemporary design that will suit every woman's outfit
At Dishis designer jewels, you can avail a variety of nose rings in the most comfortable way. You can choose various traditional types depending on your taste. So, without wasting any more time shop now. Further, you get a wide variety of funky and sophisticated styles of nose pin online which will go well with your clothes. So, choose the best nose ring and define your overall look.